WHITE TERRORISTS TRUMP AND RUDY TARGET INNOCENT BLACK WOMAN
They've given up on trying to win the war of ideas, because they don't
have
any ideas, just religious fervor.  And religious fervor doesn't like logic or decency.
So, they're relying on their brownshirts to try to threaten, intimidate, and terrorize.  And they sure do have plenty of 'em.
Hitler had the SA, and the Republicans have all manner of home-grown gangs of thugs -- Proud Boys ( https://en.wikipedia.org/wiki/Proud_Boys ), Patriot Prayer ( https://en.wikipedia.org/wiki/Patriot_Prayer ), American Identity Movement ( formerly Identity Evropa - https://en.wikipedia.org/wiki/Identity_Evropa ), Oath Keepers ( https://en.wikipedia.org/wiki/Oath_Keepers ), Threepers (https://en.wikipedia.org/wiki/Three_Percenters ), Boogaloo Bois ( https://en.wikipedia.org/wiki/Boogaloo_movement ), Atomwaffen Division ( https://en.wikipedia.org/wiki/Atomwaffen_Division ), Patriot Front ( https://en.wikipedia.org/wiki/Patriot_Front ) -- and on and on and on.  Republicans have an army of heavily-armed violent idiots who are just itching for the green light to start murdering anybody who disagrees with them, en masse.   They think it'll be "fun."  They think they're killing "godless" people and "Communists" so it's not even a sin... hell, they aren't even *people* to them, they've become so tribal.
And, o' course, anybody who tries to oppose the above groups?  They're the
real
bad guys if you ask most conservatives.  Antifa are boogeymen for resisting right-wing bullies.
Meanwhile, mainstream Republicans are running ads dog-whistling to them.  I mean, this candidate's even showing himself with a shotgun leading armed assault troops, kicking in doors and "hunting" his opponents.  
People are still trying to be in denial about it because "it can't happen here" has been a delusion way back since Sinclair Lewis tried to warn people  about it since 1935 when he saw the Nazis rising - https://www.goodreads.com/book/show/11371.It_Can_t_Happen_Here?from_search=true&from_srp=true&qid=EWDIxuUZ2K&rank=1  -  and guys like Charles Lindberg were already trying to bring that shit here.
The Supreme Court is already trying to set up everything for a theocratic dictatorship.  The right thinks they're going to seize power (and they're probably right) and they're already planning how to just dismantle any means of taking the power away from them, ever again.  We'll never have legit elections anymore after the next time Republicans win.  They're already adopting the whole "we can just refuse to accept the results" thing -- look at Texas, refusing to certify an election a week or two ago.
So, yeah, them terrorizing people who followed the law about the elections is no big surprise.  People think we're "heading into fascism," but the fact is... we're already there.    We're just not as far as it'll go.  There's no camps or ovens set up yet... but they'll get around to it.  I went to school with these bastards, I know they'll either cheerlead wholesale murder, or they'll meekly sit by and let it happen even if they disapprove.
They don't
want
legit elections anymore, because they might lose.  And because they've appointed themselves "the Christian party" they consider themselves above "man's law."  Anything's okay to do if you're doing it for "God."  Including murder.
At least we're allowed to keep fighting these guys.
But when it comes to standing up to things like this: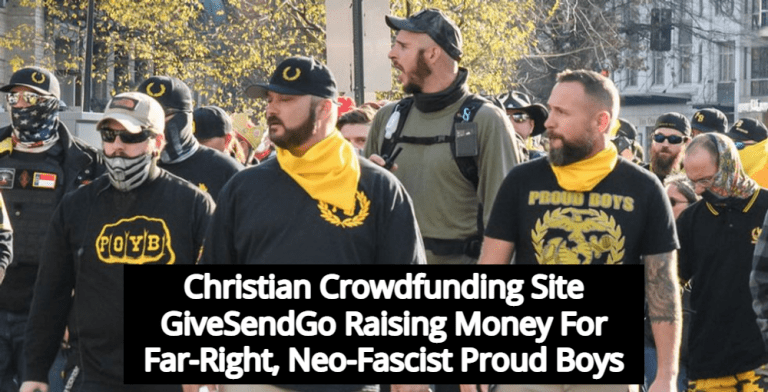 then they suddenly get very "politically correct."  We're not allowed to criticize "Christians," even when they're engaging in terrorism.  That's a big no-no.  "Muh religious freedoms!"  Even when they're being used to destroy everyone else's freedoms... including the freedom to vote to pick our own leaders.
Floridatexan and Telstar like this post
Permissions in this forum:
You cannot reply to topics in this forum