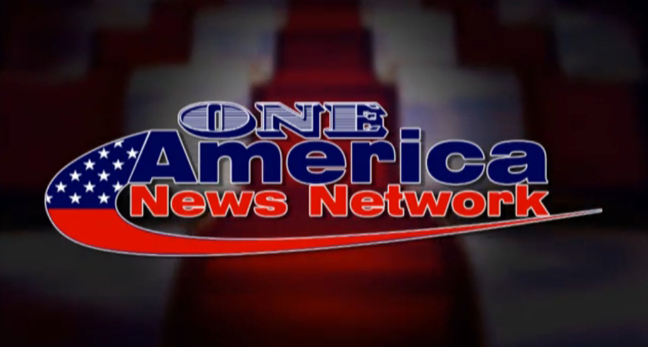 If you've been hoping for another conservative news channel, your prayers have been answered.
As first reported by the Daily Beast Thursday, One America News Network will start airing later this year:
The new network is a production of Herring Broadcasting, the San Diego-based company behind Wealth TV, a channel dedicated to appealing to and documenting the lifestyles of the rich and famous.
One America News Network, on the other hand, has a two-tier mission: providing opinion-free straight news reporting and right-leaning talk shows.
"It is getting really hard to find just the reliable, credible, fact-based news with substance," said Charles Herring, president of Herring Broadcasting, in an interview from CPAC, where he was setting up for the announcement. "The second component is to provide a platform where more voices can be heard, voices that are ignored, libertarian and conservative voices."
Herring is looking to present old-fashioned, unbiased, straight down the middle reporting with commentary clearly separated from the news:
"The news used to be you would confirm your source multiple times, you would report the fact, and you would leave it up to the viewer to determine what we should or should not do. That is missing," he said.
"Cable networks, many of them, have blurred the line between delivering the news and information and delivering the personal views of the host," he added. "Nothing wrong with either one, but we just believe that they should be separated, and we are going to do that."
Herring said the company is preparing to pour tens of millions of dollars into the network and hiring for about news positions in a new Washington, D.C., office that will open in the Washington Times building. The network hopes to put reporters from the right-leaning daily on air regularly, he said. [...]
"We are really looking for a more substantive debate," he said. "Why does somebody believe what they believe? No yelling, no shouting, no asking one question trying to define a subject, but really trying to get down to the core of why people believe what they believe. Having people express their views make them think more."
The network posted a press release Thursday offering more details:
Herring Broadcasting Company, Inc, (HBC) announced today it is preparing for the launch of a new 24/7 high-definition news channel called One America News Network. Scheduled to launch on July 4th, 2013, the new network will fill a void by providing a credible source of national and international news around the clock along with a number of signature political talk shows.
According to Robert Herring, CEO of HBC, "Americans are starved for a credible source of news delivering substance based on facts. One America News Network will prove to be a trustworthy destination for national and international news. In addition, the network's political talk shows will tackle a number of subjects that are being ignored by media today."
One America News Network will also air political talk shows that offer substantive contrarian viewpoints to a plethora of left-leaning shouting-style political news programs. The network's studio talk programs will debate the role of government, protection of civil liberties, fiscal responsibility, along with highlighting political corruption and government waste.
It will be interesting to see how this new network is received.
Stay tuned.
Read more: http://newsbusters.org/blogs/noel-sheppard/2013/03/14/new-conservative-news-channel-coming-cable-july-4#ixzz2NZdoUnae
http://www.oneamericanews.com/