Right-wingers keep right on getting fooled.  Wave some candy at 'em and they get right in the car with the strangers.
https://crooksandliars.com/2020/10/fake-intelligence-firm-wrote-hunter-biden
Fake Intelligence Firm Wrote The 'Hunter Biden Dossier' And Duped The Right Wing

A fake intelligence firm run by someone named Martin Aspen created the super secret dossier on Hunter Biden.
By Red Painter

Remember that crazy dossier on Hunter Biden that was being shopped around related to a leak of documents found on that rain-soaked laptop? Looks like it is a joke. A compete farce. Fake news, some may call it. NBC News is reporting that a 64-page dossier that was later distributed by close associates of Donald Trump appears to be the work of a fake "intelligence firm" called Typhoon Investigations.

The author of the dossier is someone who claims to be a Swiss security analyst named Martin Aspen. That person does not exist. His profile picture is fake and was created by an artificial intelligence face generator. Martin Aspen's fake resume states that he worked for another company in Switzerland prior to Typhoon Investigations. That company has never heard of him either. Oh, and no one by the name "Martin Aspen" lives in Switzerland.

Maybe if they had searched for the similar name, Aston Martin, they would have had luck?

So back to the dossier. NBC reports that "one of the original posters of the document, a blogger and professor named Christopher Balding, took credit for writing parts of it when asked about it and said Aspen does not exist."

OMG.

Rudy Giuliani, Donald Trump, FOX and the entire right wing news machine have been peddling FAKE NEWS themselves. Conservative news outlets have been trying to smear Hunter Biden for months, most recently with a bananas leak related to a laptop that supposedly came from a repair shop in Wilmington, DE that had been left a year ago (even though Hunter Biden lives 3,000 miles away in California).

But this fake dossier was apparently produced months ago. It was supposed to be the basis for the "October Surprise" that would take Biden out. The document from Typhoon Investigations was posted in September to an anonymous blog called Intelligence Quarterly (an ironic name, considering how dumb they were to publish this garbage). The blog is run by someone named Albert Marko. He told NBC that he got the document from Balding, who is an associate professor at Fulbright University Vietnam. Balding told NBC that he was "handed a report about Biden activities in China the press has simply refused to cover. I want to strongly emphasize I did not write the report but I know who did."Balding later retracted that statement, telling NBC that he did write some of it.

Balding went further, admitting that Martin Aspen is a "fictional individual created solely for the purpose of releasing this report."

Not only was this fake news, but a fake person and a fake company were created to distribute this fake garbage.
I know, I know, Crooks and Liars is a partisan site (I just liked the way they summed it up), so here's a link to NBC's reporting.  https://www.nbcnews.com/tech/security/how-fake-persona-laid-groundwork-hunter-biden-conspiracy-deluge-n1245387   (I know, I know,
anyplace
that reports facts that don't support right-wing narratives are gonna be called "partisan sources" but I can't help people's self-protective fantasies).
If you followed the backstory of that supposed laptop it should have come across as far-fetched already.  You wouldn't dare float such a story by anyone who was the least bit skeptical or understood the basic logic of things. But they aren't dealing with such people, they're dealing with people who buy things like "Q."
Okay, a water-damaged laptop is supposedly left at a Delware repair shop on April  12, 2019.  Nobody ever paid for the repair or picked it up and left no contact information... y'know, like people always do when they bother to take things in to be repaired.  Oh, and the guy who runs the repair shop is legally
blind,
so he couldn't see who brought it in.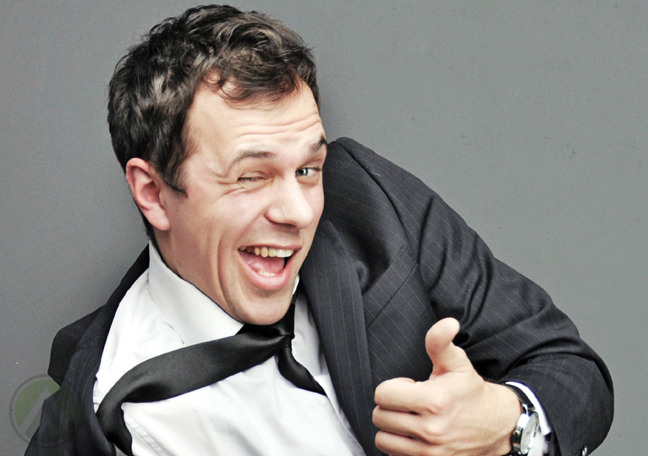 Great story so far, huh?
Conveeeeeniently
the laptop had a "Beau Biden Foundation" sticker on it (the way it
never
would have if it was just a planted prop). The repair shop guy decided (in a practice that would put his business in jeopardy but, he just decided to do it anyway) to go through the hard drive and read everything. Then he decided to call the FBI, but then had to be served a subpoena to turn it over, even though
he
called
them.
Why? Because right-wingers don't really know what "subpoenas" are, any more than they do "FISA warrants," but think they sound impressive so they like to throw 'em into their fantastic stories).
And, just like YOU would do if you were dicking around with the Feds on someone else's laptop, he made himself a copy of all the files!
And he gave it to Rudy Giuliani's lawyer, because
of course he would.
And then Steve Bannon -- who's a nonpartisan man of integrity who'd never be involved in any kinds of dirty trick bullshit, oh no no never, leaked it to the press.
(By the way, the shop owner who supposedly did all of this neato stuff was a hardcore Trumper who believed in "Pizzagate" and that Hillary killed a bunch of people and other whackaloon whoopiemakin').
All sounds perfectly reasonable and nothing-to-see-here, eh?
So that's where we were
before
NBC uncovered the stuff about Typhoon Investigations.
Guiliani's no stranger to made-up companies, by the way. He got between $150K and $350K for a company he was "ignorant of the purpose of." https://www.salon.com/2020/09/16/invisible-company-owned-by-rudy-giuliani-got-taxpayer-backed-ppp-money--but-where-did-it-go/ Oh, and there's these: https://www.salon.com/2020/09/23/more-giuliani-mystery-he-created-two-unknown-companies-amid-his-work-for-trump-in-ukraine/
He probably learned it from his buddy Jacob Wohl. Remember that 'un? Surfire Intelligence! https://www.bellingcat.com/news/americas/2018/10/30/unintelligent-design-surefire-intelligence/
There's not much Republicans won't stoop to, because they know there's not much too ridiculous for their followers to believe. When you have a base full of dupes, it feels like a waste not to take advantage of 'em.