Well, looks like President Toughguy is afraid of rain.
First he skipped the WWI memorial service in France because of a slight drizzle --
https://uk.news.yahoo.com/trump-cancels-world-war-one-123000529.html
-- which the French Army had a good time mocking him for:
https://uk.news.yahoo.com/french-army-mocks-trump-skipping-144705828.html
And now Trump's going to skip a Veteran's Day memorial service at Arlington (about a 10 minute drive from the White House) because... it
might
rain.
https://mic.com/articles/192418/as-nation-observes-veterans-day-trump-not-visiting-arlington-national-cemetery#.ARPlB7pwx
Meanwhile, FOX News mocked Hillary for going to a 9-11 ceremony while she had pneumonia.
And Obama, who Trump cultists all hate, never let rain stop him from honoring vets: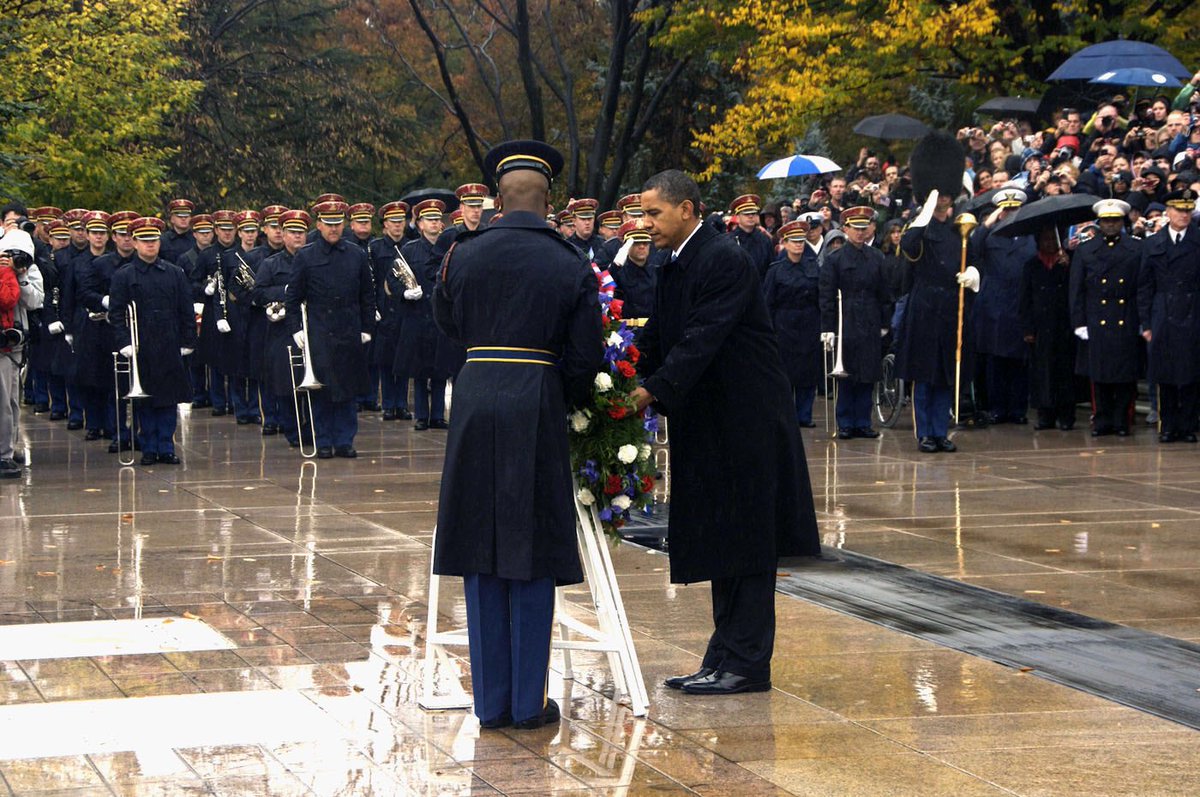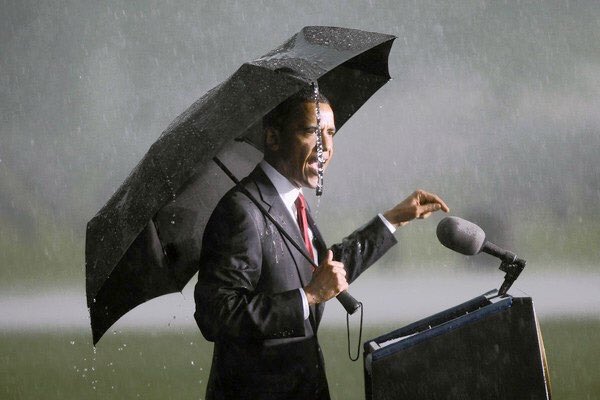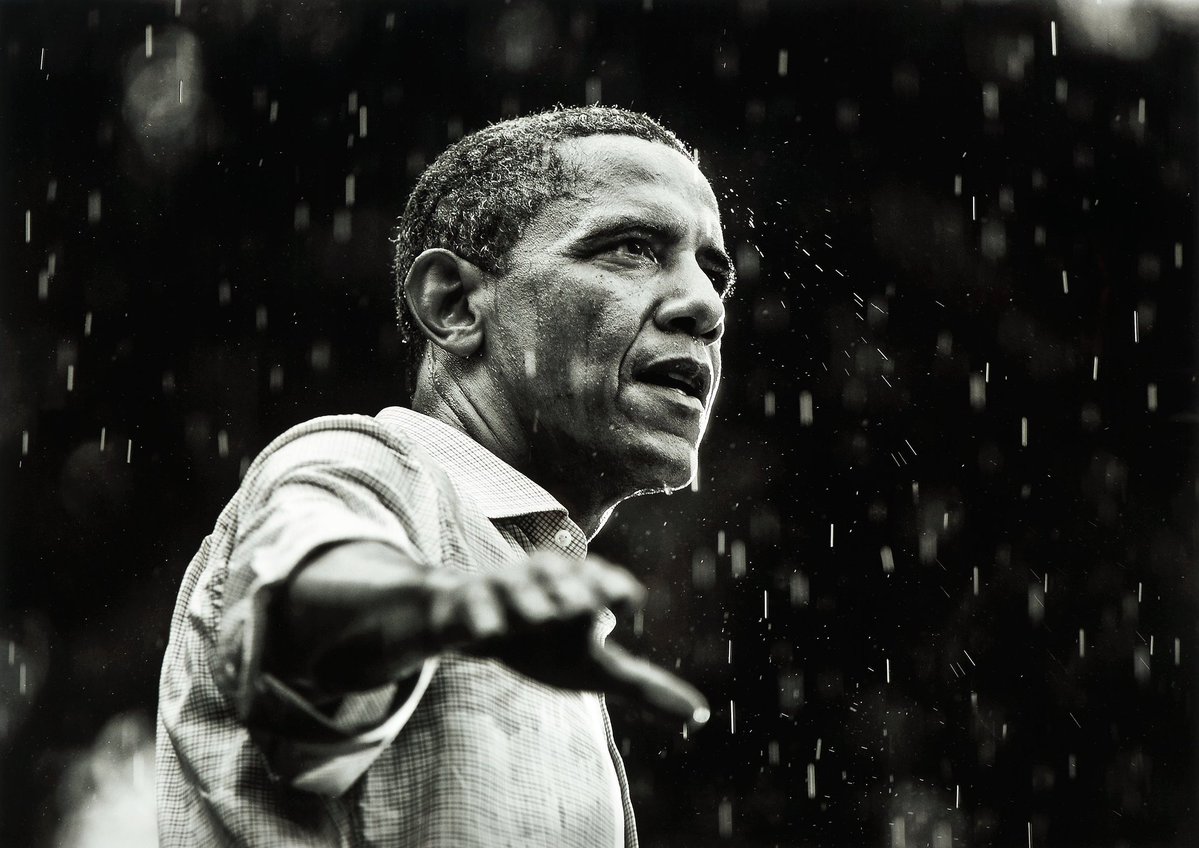 I could keep going, but I think the point's made.
Donald Trump has only been to visit soldiers at Walter Reed once.    He's been "too busy" to visit troops in a combat area.  https://www.salon.com/2018/10/18/i-have-been-very-busy-trump-explains-why-he-hasnt-visited-us-troops-in-combat/
Obama made multiple visits to troops overseas, and countless trips to Walter Reed.
https://www.nytimes.com/2016/11/29/us/politics/obama-walter-reed-military.html

In his first two years in office, as the wars in Iraq and Afghanistan raged and there were many wounded, Mr. Obama's trips to Walter Reed were three- and four-hour slogs during which he donned fresh hospital gowns and gloves outside every fifth room to see patients clinging to life days or weeks after being blown apart. He returned to the White House visibly drained, aides said.

More recently, he has done push-ups and other exercises with newly minted civilians who, instead of struggling to live, are trying to find ways of coping without arms, legs or equilibrium months and years after being wounded.

"The first term, our visits would last for hours because there would be 25, 50, 75 folks that we'd be seeing, going room to room, many with devastating injuries," Michelle Obama, who has made her own trips to Walter Reed, said recently. "And now, today, just last week he went to visit, and he was there for 30 minutes because there are fewer of our men and women who are being injured in war."

The afternoon excursions from the White House have served in many ways as the counterpoint to Mr. Obama's 15 trips offering condolences after mass shootings, when he has openly grieved with families, tears on his face. At Walter Reed, his goal has been to thank and uplift the wounded and their families, whose sacrifices he sees as almost holy, and among whom expressions of grief are often unwelcome.
Good luck to any sorry son-of-a-bitch who wants to "what-about" this one. There's no defending Trump. Trump's more worried about that ridiculous cotton candy on his head melting than he is honoring the military he claims to love so much. I honestly never like the bastard, but today he's more disgusting than usual. He needs to fucking
go.
Mueller, please throw wide the gates of Hell and unleash the dogs of war on this pathetic scumbag.