A 1931 booklet with this front cover and back cover...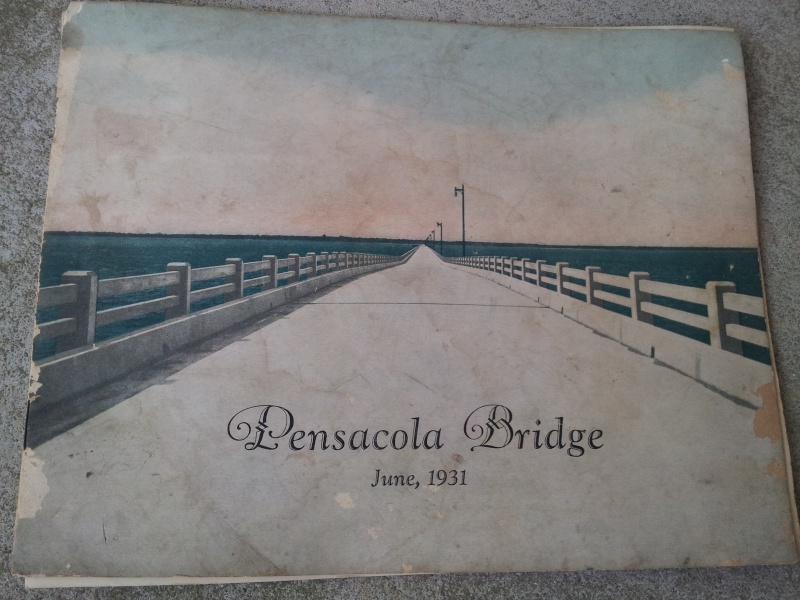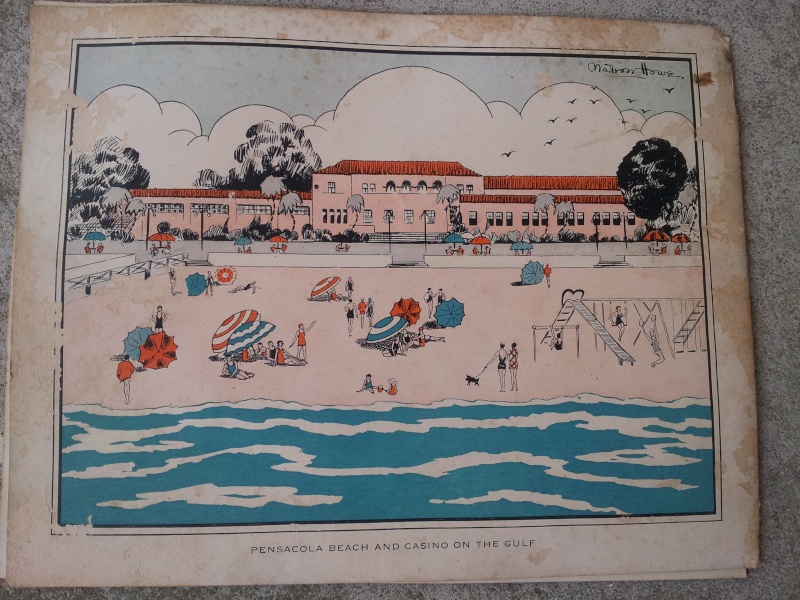 That's the first Pensacola Bay Bridge when it was built in 1931 (actually called the Thomas H Johnson Bridge at the time named for an earlier mayor of Pensacola).
Simultaneous with the construction of the first bay bridge was the first bridge from Gulf Breeze to the beach AND the Pensacola Beach Casino. That's an artist's rendering of what the Casino looked like when it opened in 1931.
Here's an actual 1931 photo of the Casino from the parking lot side...