Who says Romney doesn't tell the truth
othershoe1030
Yup, Romney got caught telling his truth. I hope that every undecided voter hears this tape and reads the transcript so they will know what he really believes.
Because of what I've read on this forum I was not shocked in the least by his comments. I know what he said is exactly the opinion of many of the right wing posters who share their outrage and disdain for the 47%.
How on earth, or why, do the right wingers have more respect for people like Romney than the guy with the lunch pail who wears steel toed boots and a hard hat? You know, the guy who actually makes something.
In Romney's view people are supposed to work hard, save their money and work hard some more and in so doing they will become rich. If people are rich it is because they have worked harder and therefore deserve their reward. If someone is not well off or at least comfortable it is proof that they didn't work hard and save their money and so they don't deserve a reward. I know how their thinking is framed.
The problem of course is that in many cases even working hard and saving money is not enough to rise above difficulties that crop up in their lives, illness, accidents, physical problems, children's illnesses, floods, fires, car repairs, etc. etc. And of course their parents may not be governors of states or CEO's of big corporations.
To say or imply that anyone who is in the position of not paying income taxes or who receives any kind of government assistance is lazy and expects housing, food, etc as an entitlement is just spending too much time in the conservative bubble.
Don't they realize that most of these people are classified as the working poor? They are working but their jobs don't pay enough to give them a living wage. If you work 40 hours a week or work more than one job I don't think you are lazy. Wages are not adequate. That could be a problem.
Productivity of US workers is way up and wages have been flat for the middle class for the past 30 years. People aren't lazy they are badly underpaid.
You know, the sad thing about the 47% is that some of them will vote for this guy. None of them wants a handout they just want a shot at making something of their lives, that's why they should vote for President Obama.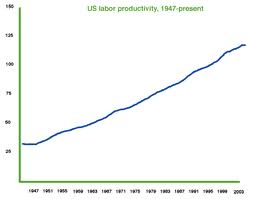 Permissions in this forum:
You cannot reply to topics in this forum