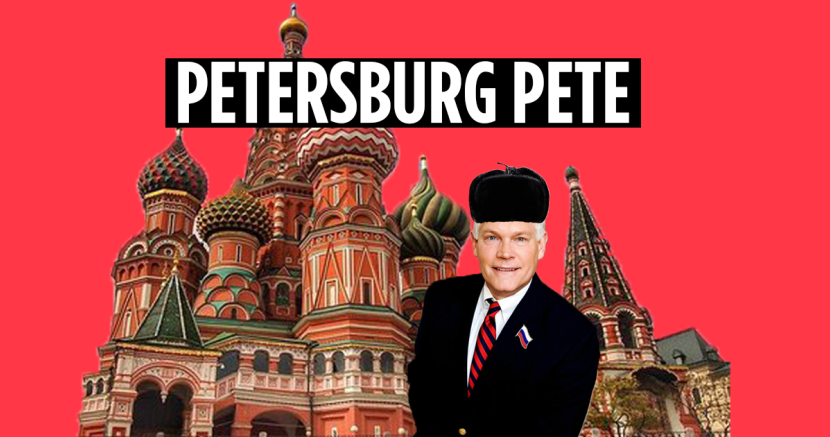 Now we know why so many Republicans are covering for Trump – because they are personally benefiting from his corruption.
A breaking national news story indicates that former Texas Congressman Pete Sessions is the unnamed "Congressman 1" in an indictment of two Soviet-born businessmen.
The charges have come to light after the two men were arrested on another charge of funneling Russian money to Donald Trump's campaign.
The businessmen wanted Sessions to push for the ousting of the U.S. Ambassador to Ukraine, who was supposedly bad-mouthing Trump, in exchange for their help to bankroll his 2018 re-election effort. They subsequently donated $325,000 to a super PAC supporting Sessions' failed re-election effort in 2018 (since losing his Dallas-area seat, Sessions has filed to run in a different district 100 miles down the road in Waco).
Sessions has admitted to knowing both businessmen, and was photographed with them in May. What does Sessions have to say about it? So far, nothing. He has declined to comment on numerous news stories seeking word.
But he doesn't need to say much that we don't already know, which is that Republican politicians are quick to defend Trump because they are personally benefiting from his corruption.
We know Texas is a battleground state, and we now know Texas Republicans will stop at nothing, even colluding with foreign governments, to defend Trump and their thinning ranks in our state.
https://progresstexas.org/blog/pete-petersburg-sessions-caught-trumps-web-corruption
*********************
Excerpt from
House of Trump House of Putin:
https://books.google.com/books?id=q7qnDwAAQBAJ&pg=PA120&lpg=PA120&dq=pete+sessions+father+ties+to+russian+oligarch&source=bl&ots=GOrGL0jLYm&sig=ACfU3U0y8IoIRrpi3t0PloLukAS3d3ietQ&hl=en&sa=X&ved=2ahUKEwiv-qXqlpnlAhVCJt8KHcPYCssQ6AEwC3oECA4QAQ#v=onepage&q=pete%20sessions%20father%20ties%20to%20russian%20oligarch&f=false
See Page 120.