Giuliani to Join Trump's Legal Team
By MAGGIE HABERMAN and MICHAEL S. SCHMIDT   APRIL 19, 2018
"Rudolph W. Giuliani, the former New York City mayor and longtime friend of President Trump, will join the president's legal team in an effort to "quickly" resolve the special counsel investigation into Russian election interference and possible ties to Trump associates.
Mr. Trump will also bring on Jane Serene Raskin and Martin R. Raskin, former federal prosecutors based in Florida, according to Mr. Trump's lawyer Jay Sekulow. Mr. Giuliani is himself a former federal prosecutor.
"The president said: 'Rudy is great. He has been my friend for a long time and wants to get this matter quickly resolved for the good of the country,'" Mr. Sekulow said in a statement..."
https://www.nytimes.com/2018/04/19/us/politics/giuliani-trump.html
***********
Where has he been hiding?  And, remember during the election when Rudy was bragging about new revelations coming within a few days?  It appears to me that the New York office of the FBI was leaking to Rudy (and who else?).  Comey apparently began an investigation into possible leaking by the NY office of the FBI, but he was fired.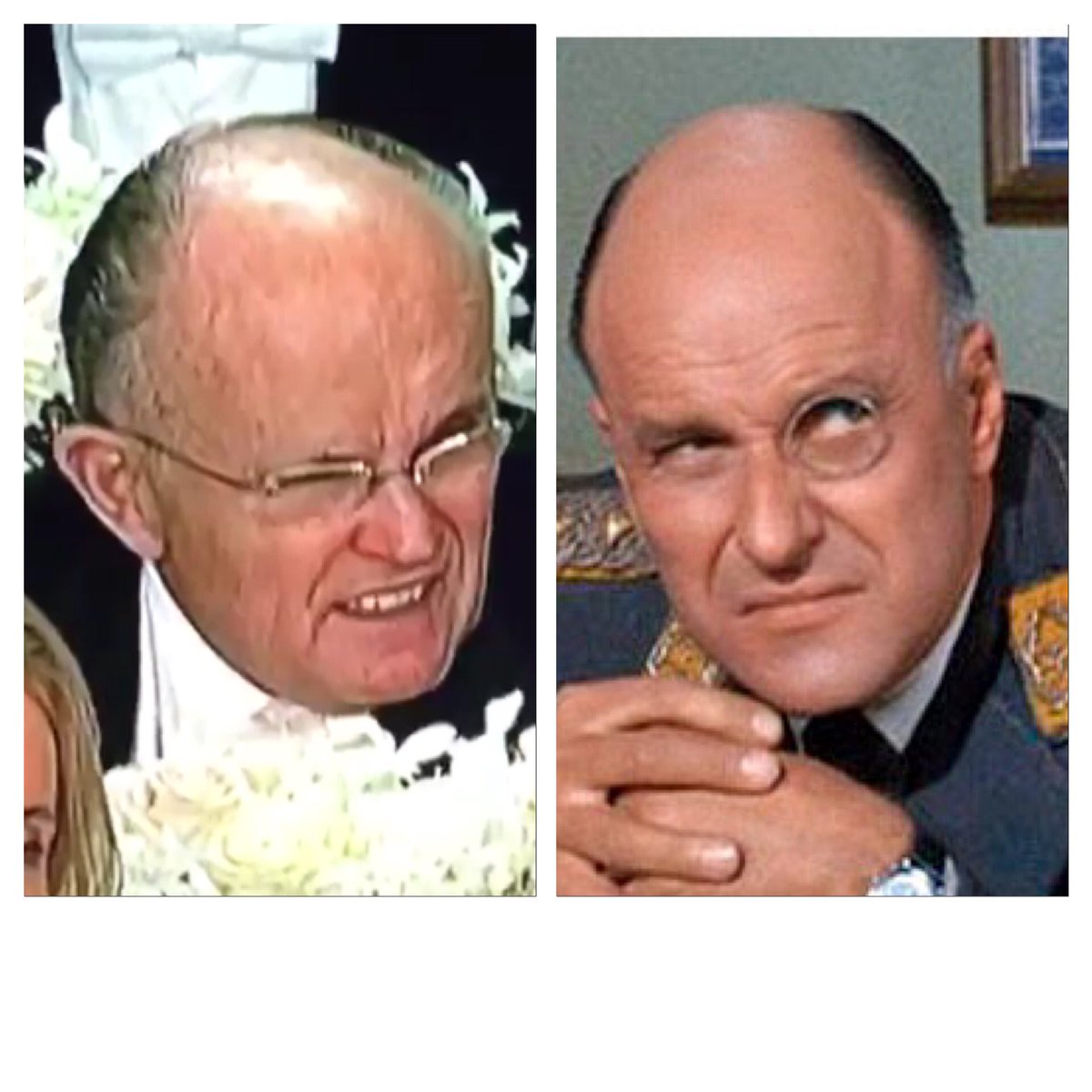 I'm not the only one to notice the resemblance to Col. Klink.