Here's fake news by omission right from the WH. They are so petty. 45 lives in his own world and now tries to push his "reality" out to the rest of us. Sorry, there is something called objective reality and this is not it.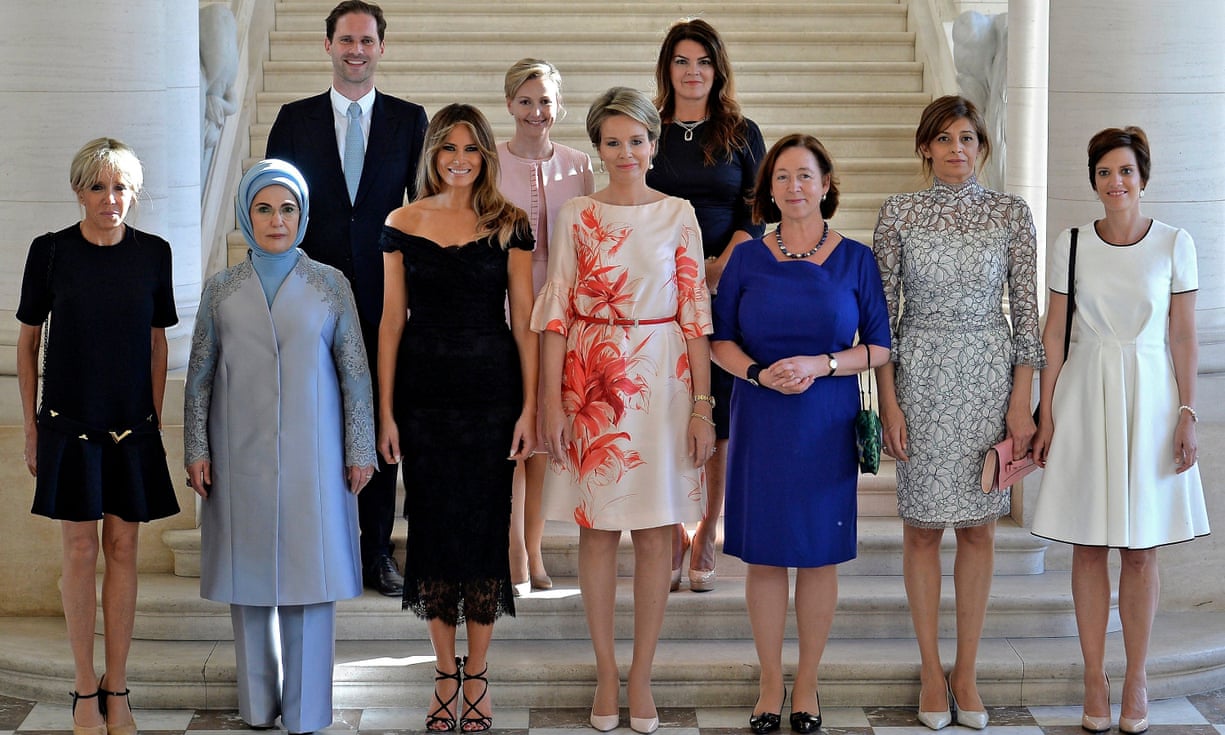 The Trump White House on Saturday omitted Gauthier Destenay, the husband of Luxembourg prime minister Xavier Bettel, from the caption to an official photograph of the spouses of Nato leaders, taken at this week's summit in Brussels.
Analysis Trump's big trip began well – but in Europe his flaws were painfully exposed
Once he reached Brussels, Trump seemed to abandon Obama's foreign policy rule of 'don't do stupid shit', and his inability to work by consensus was stark
Read more
Destenay, a Belgian architect, married Bettel in 2015, becoming the first same-sex spouse of a leader of a European Union member state.
American first lady Melania Trump was identified twice in the caption to the official White House photograph, which was taken by Andrea Hanks and posted to Facebook in a collection of pictures from Trump's nine-day international tour.
The caption read: "First Lady Melania Trump poses with Belgium's Queen Mathilde, center, and other spouses of Nato leaders: First Lady Emine Erdoğan of Turkey; Iceland's Thora Margret Baldvinsdottir; the First Lady of France Brigitte Trogneux; First Lady Melania Trump; Slovenia's Mojca Stropnik; Bulgaria's Desislava Radeva; Belgium's Amélie Derbaudrenghien, and Norway's Ingrid Schulerud, during their visit Thursday 25 May 2917 [sic], at the Royal Palace in Brussels."
Destenay, smiling and wearing a dark suit, white shirt and light blue tie, is clearly visible in the picture, behind Melania Trump's right shoulder. His appearance in photographs of the group of leaders' spouses taken in Brussels this week caused widespread comment in the media and online.