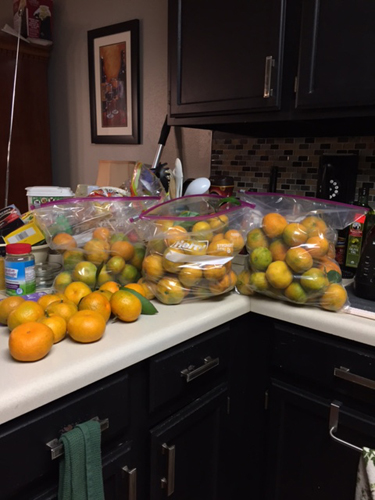 My wife estimated over 25 lbs. were picked off our 3 medium-sized trees, today and a like amount remains on the trees. We have been picking them here and there for about two weeks already.
We have had those trees for about 15 years. They made it through Hurricane Ivan, and some years they give a lot and others not so much. Wifey remembered to fertilize the trees last Spring, which helped.
Satsumas are about the only oranges that can survive the cold weather we get during the short winter we have here. We are passing them around to family members and some of our neighbors.
I love oranges, and usually thrive on California navels this time of year. For now, I have been enjoying a satsuma orange, homegrown, with my breakfast. They are pretty juicy and sweet, though some of the wedges can contain seeds.